GenerationLove Dating Tour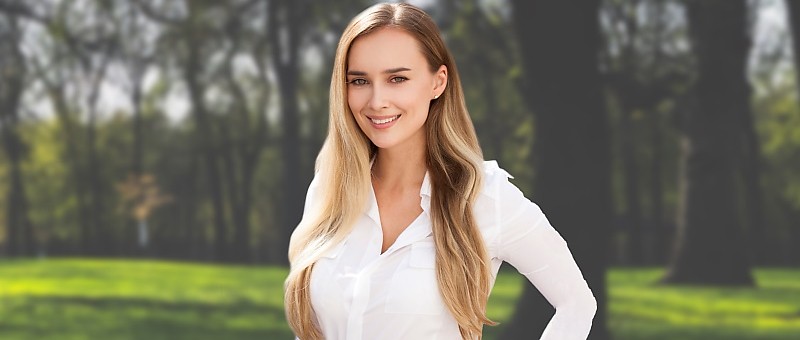 Dating Ukraine is very popular among singles on GenerationLove.
GenerationLove is a trusted dating Service in Eastern Europe and popular among many men and women in Ukraine. With many years of experience as a dating and matchmaking service, GenerationLove is one of the most trusted dating websites in Eastern Europe. Many happy couples have shared their testimonials and GenerationLove experiences to encourage other singles.
Why GenerationLove?
There are many good reasons why the dating service GenerationLove is immensely popular among thousands of men and women. GenerationLove is a trusted dating website for Eastern Europe with a focus on dating Ukraine. As a leading Ukrainian dating service, GenerationLove provides men and women in Ukraine with the opportunity to find a fulfilling relationship.
Thanks to years of experience in dating and matchmaking, GenerationLove is considered one of the most trusted dating services in Eastern Europe. Thousands of singles put their trust in GenerationLove. On GenerationLove thousands have found true love. You can read many reviews and success stories shared by happy couples to encourage you to start your dating search on GenerationLove.
There is not any binding contract or subscription. Simply register on GenerationLove and start your dating search. Registration is easy and takes no longer than one minute.

1. GenerationLove Registration
Registration on GenerationLove - dating Ukraine and Eastern Europe - is easy and without any obligations. Just enter the few registration details. To complete your registration, you need to confirm your e-mail address. An e-mail with a confirmation link is send to your e-mail address. Immediately after registering, you can start your dating search. But we advice to create an attractive dating profile first.
Tip: In case you do not see the confirmation e-mail, please check your spam folder. In order not to miss the regular vouchers with discounts for GenerationLove, please mark the GenerationLove.com e-mail address as a "trusted sender". Newsletters can be disabled in the area settings at any time.
2. Create your dating profile
After signing up on GenerationLove, create an attractive profile before you start your dating search. Bear in mind, your profile is the first impression for another members. Remeber, there is no second chances to make a first impression. All information in your profile shall be honest. In order to avoid fake, the trained GenerationLove service staff manually checks every registration for validity. Fake profiles are not allowed on GenerationLove.
Tip: With a good and honest profile, you increase your chances of meeting the love of your life! False information leading to disapointments at the latest when a first personal meeting takes place.
3. Add Profile Photos
Part of any serious online dating search are photos. Add some good photos to your GenerationLove profile. Only use current photos for your dating search on GenerationLove. And make sure the photos are of good quality. Profiles with photos receive significantly more replies. Photos increase the chances of success.
Tips: Only use current photos which show you clearly. Because at one point there will be a personal meeting. Photos that are not up-to-date rarely lead to success when looking for a spouse.
4. Start Dating on GenerationLove
After you have filled your profile and uploaded photos, you are well prepared to start your dating search. Browse through thousands of profiles of other singles in Ukraine and Eastern Europe on GenerationLove. With the help of Search filters you can nearrow down your search.
Tip: If you like somoen on GenerationLove, you can mark the profile as "favorite". This profile is added to your favorites list.
5. Get active!
Start to be active on GenerationLove, dating Ukraine and Easter Europe! Do not wait for someone else to make the first move. For traditional reasons, especially when dating Ukraine, it is advisable for the man to approach the woman. But also this is common in Eastern Europe. Show initiative when it comes to dating. Show interest, send a charming compliment, a personal message or a gift. GenerationLove offers many features to make your dating search easy and successful.
Tip: Be realistic in your dating search. When looking for a spouse, don't just pay attention to beautiful photos. Always take a second look and try to see the heart. And read profiles carfully to understand the expectations of someone.
Read more about GenerationLove on the next page and how GenerationLove works.