How GenerationLove works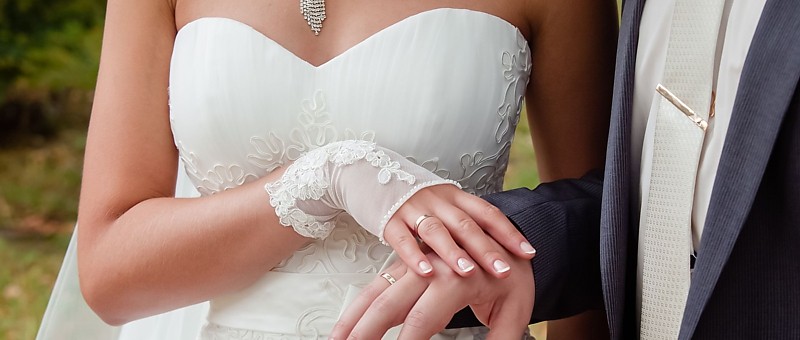 For many years happy couples found each other on GenerationLove.
There are many good reasons why the GenerationLove dating service is immensely popular among thousands of men and women. Generation Love is a dating service for lasting relationships. There is no binding subscription on GenerationLove. The basic dating features are free. Payable features have very fair rates, you only pay for the services you actually use.
For many years Singles use Generation Love succesfully for their dating search. Some of these happy couples have shared their testimonial. You can read these reviews in the area "Testimonials" on GenerationLove.com
1. Getting started on GenerationLove



Direct after registration, you can start with your dating search on GenerationLove. Signing up is quick and easy and without any obligations. Click on "Become a member" to register. There are just a few details to enter, and then you're ready to start searching for partners. It goes without saying that we will treat your data confidentially.

Registration
Simply register on Generation Love and start your dating search. Registration is free and takes no longer than 1 minute. To complete your registration, you will need to confirm your e-mail address. To do so, you'll receive an e-mail from us containing a confirmation link. By confirming your e-mail address we can ensure that nobody else is using your e-mail address and that you will not receive any unwanted e-mails.
Note: If you do not receive our e-mail, please check your spam folder. To ensure that you receive our e-mails, please mark the GenerationLove.com sender address as a "trusted sender". You can find out more information on this from your e-mail provider.
Create your Profile
After registering for free, you can create your personal profile. Bear in mind that your profile is the first impression of you that other members will get. With a good and honest personality profile, you will increase your chances of meeting your dream woman or dream man! And make sure to add some good pictures of yourself to your profile. Make sure you only use current photos. Members with photos get considerably more responses and have greater chances of success in their search for a partner.
We check every profile and photo manually. As soon as your profile has been published, it will appear at the top of the search results and can easily be noticed by women as a new profile.
2. Meet other singles
Immediately after registering, you may start your dating search and browse thousands of profiles. Age or size – with the "Search" function, you can narrow your partner suggestions according to your wishes. Mark particularly attractive profiles as "Favorites" so that you can easily find them again.
Get active!
If you like someone, let that person know. Don't wait for the right partner to find you – take the initiative. Show interest, give a charming compliment, write a personal message or send a gift: GenerationLove offers you plenty of opportunities to get in touch with other members.

Write and read letters
Letters are the best way to start communicating with other people. For letters you send or open to read, we charge so-called Credits. However, there are letters free of charge, too, which will be marked accordingly.
3. Meet in Video Chat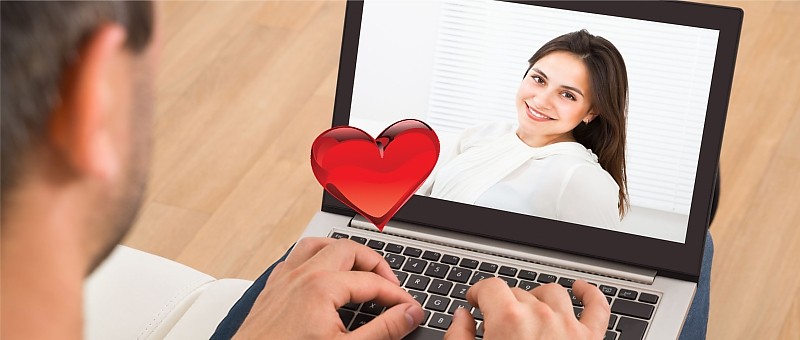 Many user enjoy GenerationLove Video Chat for dating.
Use the GenerationLove Video Chat for your dating! The live Video Chat is another opportunity to get more acquainted with each other and to enjoy a closer and more intimate communication. With the help of a web camera, you will be able not only to see each other but also hear the voice. A video chat shows more than just photos. This helps to avoid falls illusions and disappointments. Therefore, meet in Video Chat before a first personal meeting is arranged.
Make sure that the other person is available for the Video Chat. If someone does not want to use the Video Chat, a user can deactivate it. If the Video Chat button is not visible in a user's profile, then ask the other person to activate the Video Chat.
4. Benefit from the GenerationLove advantages!
The dating search with GenerationLove has many benefits. GenerationLove offers a safe and secure environment to find a life partner using the Internet. Further GenerationLove assists with a translation Service in case of language barriers. On request Dating Advice supports your dating search. Generation Love also offers an individually tailored Matchmaking service. And a Satisfaction Guarantee is protecting your dating experience.

Verify your profile
GenearionLove verifies every profile before release. In addition you can request your ID verificaion through an official ID document. You can identify verified members by the verified icon 
in the profile. Verifying your profile is optional, however this provides more trust in your profile and shows other Singles that you are serious about finding true love. Therefore, we recommend that you verify your profile. Singles who chose the option also agree to the Generation Love code of conduct.

Communication without language barriers
Are you experiencing language barriers? Many singles on GenerationLove receive dating advise from a local dating agency. In most cases this includes translation assistance. If the other person is receiving translation assistance already, than the translation of letters and Video Chats is free of charge for you.

Dating Advice & Matchmaking
GenerationLove.com combines the possibilities of online dating with individual consultation. This is an additional option. Many Singles use this option and receive advise and support from a local dating agency. Especially women appreciate this protected environment while looking for the partner online, from protection of their privacy to a first personal meeting. But if you prefer not to use the internet to find your spouse, then we offer a individually tailored Matchmaking Service for those who prefer direct introductions over getting acquainted online.
Satisfaction Guarantee
If you are interested in another person, but do not receive an answer to your first letter to this person, we will of course refund the Credits charged for this letter 100%. If you have opened letters from this person before sending your first, we will even refund 100% of the Credits spent for these letters you have read. Read more
a) If someone does not open and read one or more of the letters you have sent, you will of course receive an automatic 100% Credit refund for these unopened letters. Read more
b) You can find the exact terms and conditions for Credit refunds on our FAQ/Help page.
5. Trust is the key to the heart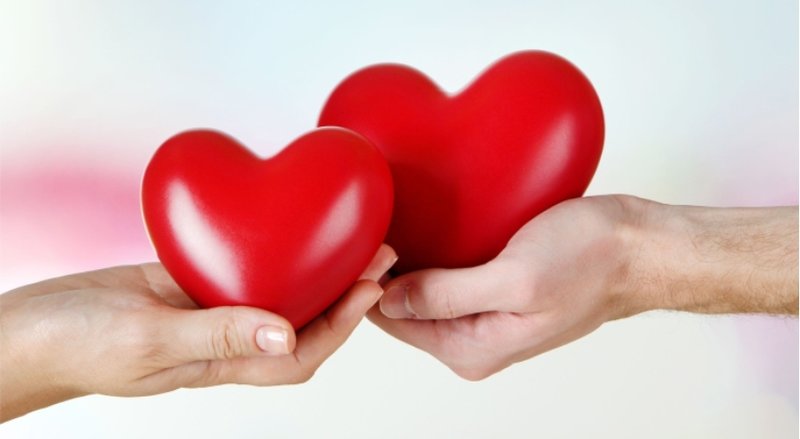 When it comes to dating, trust is the key to the heart.
Because trust is the key to the heart, give your desired dream partner time to develop trust. Men often think that nothing is more personal than immediately giving women their own telephone number or e-mail address. But be warned – this is a fallacy! Women in particular find it uncomfortable to be put under pressure to hastily give up the protective anonymity offered by online dating. Women find it just as rude to be flooded with contact details.
For a secure dating search on the Internet, it is part of the GenerationLove user rules that everyone can decide for themselves when he is ready to start direct personal communication. For this reason, and to ensure that a woman does not feel forced, it is not possible for a man to send his own contact details to a woman. A woman can send her contact details as soon as the receiver has read at least 8 letters from her. But it is everyone's own decision if someone is ready to share its own contact data. After first getting acquainted, you can discuss together how you would like to continue your correspondence. As a golden rule at GenerationLove, a "first acquaintance" means that someone should read at least eight letters before asking for private contact information.
To build trust, tell about yourself and be honest. Avoid exaggeration. Ask questions to learn more about the other person. Ask the other person to send some current photos. Show your appreciation and interest of the other person's life.

6. Personal meeting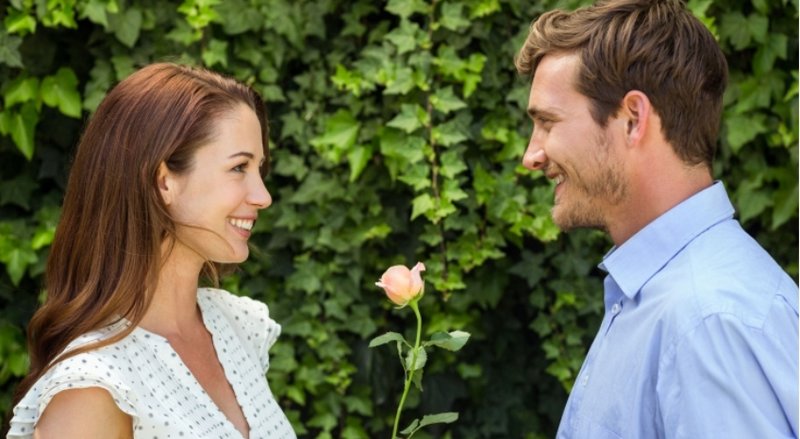 More than a thousand words, a personal meeting!
A personal meeting is worth more than a thousand words! That's why we encourage all men not to wait too long to organise a personal meeting. A prerequisite is that both partners must always agree to a meeting! For a sucure dating search on the Internet, the GenerationLove golden rules of "first meetings" apply here; everyone should have read at least eight letters from the other person before a personal meeting can be considered.
Is you new acquaintance is living in another place, than it should be the man's part to travel to see the woman in her town. Please contact the GenerationLove office if you wish support in planning and preparing your trip. On request we can assist you e.g. by picking you up from the airport, booking accommodation, translation, etc.. Has one of both partners not verified its identity yet but it is the wish of the other person, than the prove of the identity is possible beforehand.
You can find more explainations in the GenerationLove Help area. You can also read the GenerationLove testimonials from other Generation Love users.
Please also pay attention to our tips for Successful Dating.